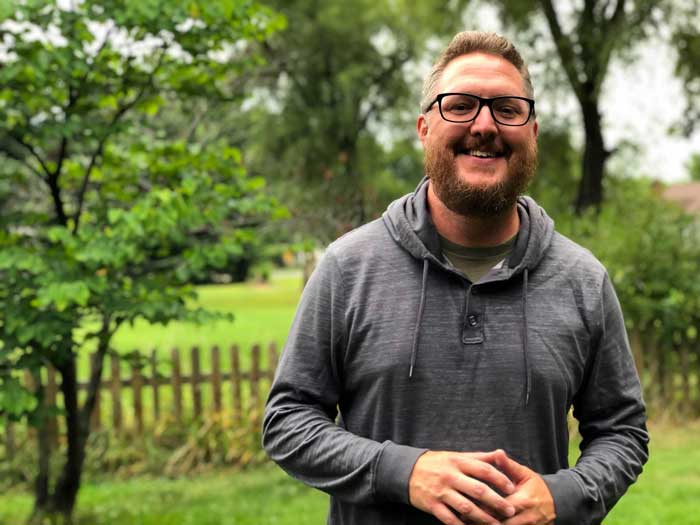 Our Vibrant Pastor today is Nathan Whidden!!!
ELKHART
They are known to many as the "Whidden party of eight." Nathan Whidden and his wife, Shaunna might be accused of growing a family big enough to field a baseball team. With the adoption of children who were in their care as foster children, counting the number of kids in the Whidden house now takes two hands.
There are now six kids in the Whidden family ranging in ages from four to thirteen. When asked about the adoption, Nathan says with a smile: "They came for foster care and they just never left." That tells you a little about the sort of man Nathan is. He is kind, honest and has a good sense of humor.
He is also a passionate volunteer. All spring and summer, Nathan can be found on or near the fields of the Concord Little League. Those who know him say he is tireless in his commitment to the program. Nathan's friend, Tiffany Anderson says, "Just thinking of the impact he has is heartwarming."
Nathan is a transplant to Elkhart County. He came to the area to help his parents in their ministry. He serves as Executive Pastor at Elkhart Calvary Assembly of God.
We are very happy to have Nathan and his family here in Elkhart County.